The Set Location window is where you view and can adjust the location, zoom level, and rotation of the current fractal.
To open the Set Location window: On the Location menu, click Set Location.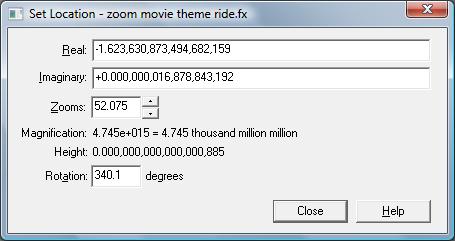 Going from top to bottom the information displayed is:
Tip
This window, like many in Fractal eXtreme, is sizable, to allow displaying of extremely precise location, magnification and height information.